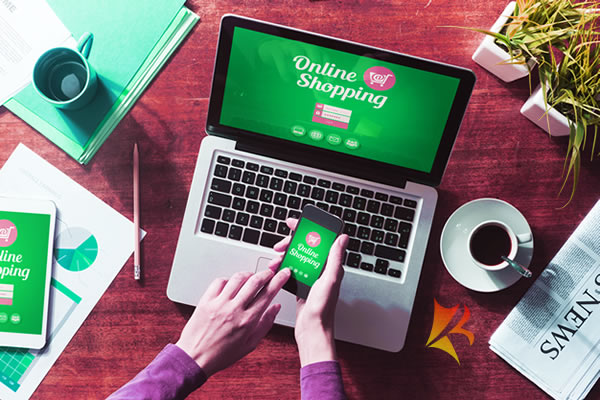 Now Ecommerce and online shopping front is a necessity for businesses. Stores that don't have an online presence yet should take the leap, especially if they want to take advantage of this growing trend. Businesses that have an online presence should tweak their software and server configuration to scale up to avoid online disasters and make necessary changes on their e-commerce website. Start your on-line shop today. We can configure and set up you on-line shop using standard on-line shopping cart software that is suitable to for your business. We also train your staff and offer ongoing support at low cost.
Trends in eCommerce Online shopping
According to PayPal and eCommerce online shopping companies research, online shopping sales trend is rapidly raising. For the past few years, the number of customers buying products online has been steadily increasing. Research indicates online sales in small businesses have increased to 64 percent. Moreover, this year has seen more than one billion online buyers around the world, spending over $1.2 trillion dollars. Read on for more about eCommerce and Online Shopping.
Growing online participation of Australian Businesses
A new ACMA research reports growing online participation – 59 per cent of adults went online to purchase a good or service in the last quarter, compared to 53 per cent in the previous year. Increasing online engagement from businesses is 59 per cent of Australian small to medium enterprises had taken orders online from consumers during this period. Businesses are also increasing efforts to leverage social media, largely for product and company profiling purposes.